Presentation Ceremony: Congratulations to 15 HKIT students receiving EDB scholarship
15 HKIT students receiving Self-financing Post-secondary Scholarship
EDB Self-financing Post-secondary Scholarship Scheme Presentation Ceremony 2012 was held on 11 May 2012 at the Government Offices in Tamar. The awardees representatives received the certificate presented by Mr. Michael SUEN, Secretary for Education (SED). After the ceremony, students took photos with the teachers to share the happiness.
We wish them every success in the future.
Besides, a Prize-Presentation Ceremony was held on 21 April 2012 by HKIT in CSW campus. The awardees received the certificate and scholarship presented by President, Dr. Shi Mei Chun.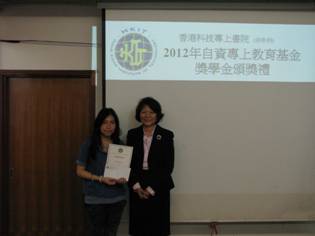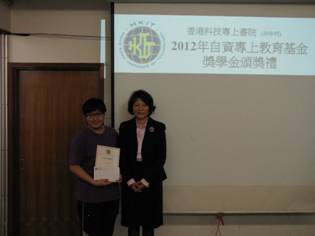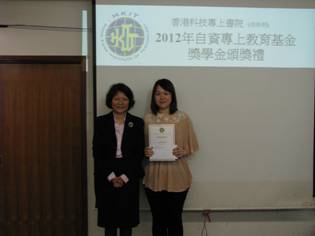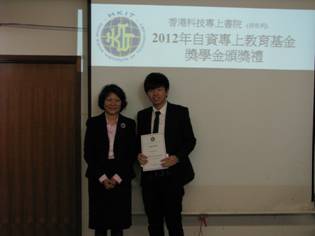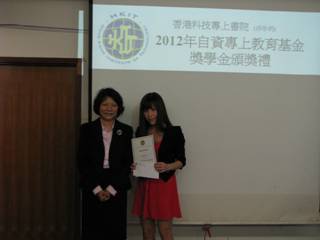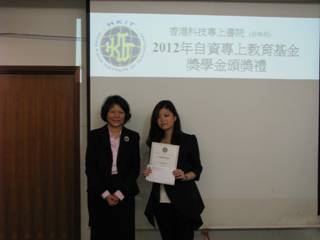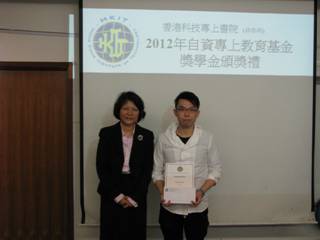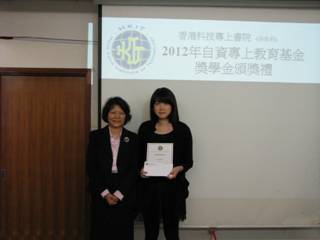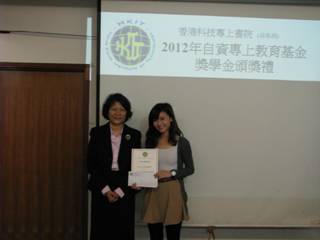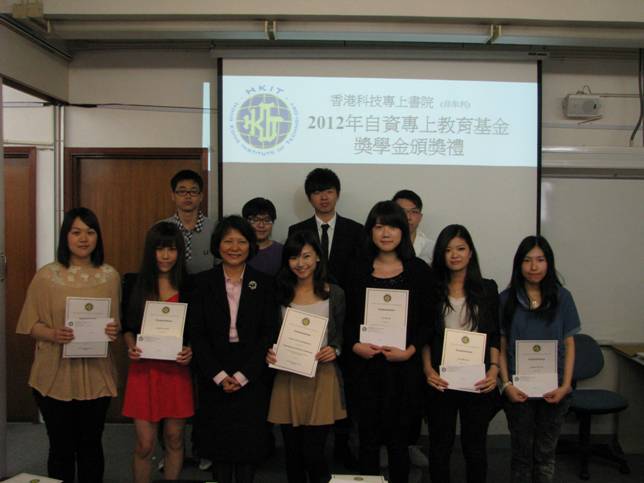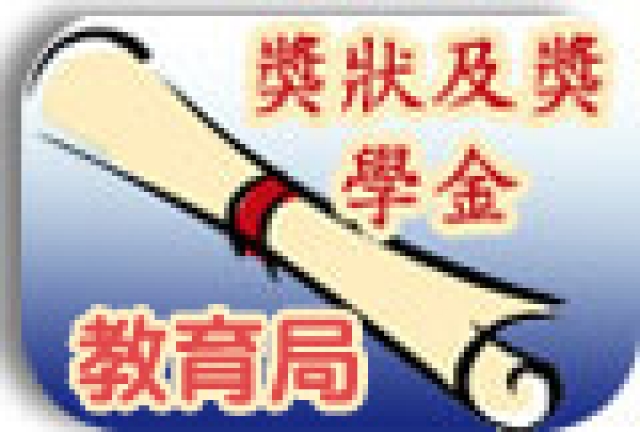 返回學院消息