Vision & Mission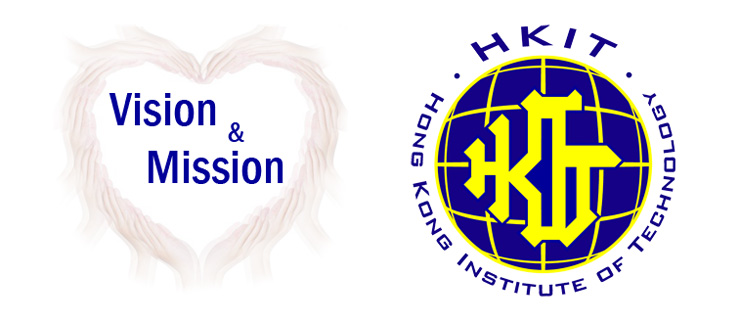 Vision
Hong Kong Institute of Technology has a vision to become a reputable self-financing tertiary institute with international perspectives, moral well-being and professionalism for students.
Mission
Hong Kong Institute of Technology is committed to the provision of qualified higher education to the local non-elitist students. With the philosophy of "Small is beautiful" underpinning its development, HKIT has adopted a whole-institution-whole-person development approach to education which emphasizes pastoral care, enabling her students to develop and realize their potentials to benefit themselves, the community and the country.
It seeks to accomplish this mission by:
Providing educational opportunities to a diverse group of students, including the academically, socially and economically underprivileged;
Developing integrated programmes of study at sub-degree and degree level of a practical nature leading to academic and professional awards;
Striving to maintain academic standing in the international arena through partnership with overseas universities;
Adopting a dynamic curriculum structure based on a multiple-entry multiple-exit system to cater for students with different needs;
Promoting effective learning and teaching through rigorous staff development, quality assurance, and accountability of both students and staff;
Enhancing students' whole-person development through intensive pastoral care, enriched campus life, integrated learning, and international exchange programmes.