General Information
Feature
As well as the core areas of business – human resources, finance, operations, digital business and marketing – you focus on developing your business thinking, analysis and problem-solving skills, applying them to theoretical and simulated business cases, and directly to real-time business. Working closely with our business partners you build networks and explore opportunities to develop your own careers in the business world.
About Teesside University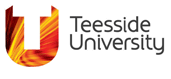 All course/prospectus information is available online from www.tees.ac.uk
Registration Number
252184
Details of qualifications register record
Registration Validity Period
Articulation
Graduates may be eligible to join a local or international Masters programme.
Enquiry
Admissions and Registration Office
Address : 213 Nam Cheong Street, Sham Shui Po, Kowloon
Tel : (852) 27822433
Fax : (852) 27820497
E-mail : enquiry@hkit.edu.hk