General Information
Feature
The IT sector requires employees equipped with various skills from programming, network management, database management, system administration, to system development management. The programme BSc (Hons) Computing is able to provide suitable graduates for the sector. Its curriculum includes a large amount of programing and networking modules, which will not only build solid foundation for students but also providing them emerging technology (e.g. cloud computing and mobile network). Most of the modules require students to response to a real world problem or task by preparing proposals and computer products. Each student is required to submit an independent project at their final year as a capstone module, which will enable potential employers to identify what the student had learnt through out the programme during job interviews.
About Teesside University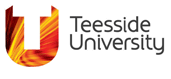 All course/prospectus information is available online from www.tees.ac.uk
Registration Number
252185
Details of qualifications register record
Registration Validity Period
Articulation
Graduates may be eligible to join a local or international Masters programme.
Enquiry
Admissions and Registration Office
Address : 213 Nam Cheong Street, Sham Shui Po, Kowloon
Tel : (852) 27822433
Fax : (852) 27820497
E-mail : enquiry@hkit.edu.hk