General Information
Feature
This course uses a combination of lectures, seminars and practical sessions to give you a thorough grounding in all aspects of crime and investigation, both from a social science and a forensic science perspective. These discipline areas sometimes produce competing theories, all of which are central to the study of the investigation process.
During your second and third stages, you can choose from a wide range of modules to cement your expertise in certain areas, such as understanding domestic violence, or drugs and society. You have access to our superb facilities throughout your degree, and you're in good company.
Graduates can study local or overseas Master programmes in Crime, Criminal Justice, Criminology, Policing, or related areas. We have graduates studied the following local master programmes
Master of Social Science in Criminology
University of Hong Kong
MA Applied Social Sciences
City University of Hong Kong
About Teesside University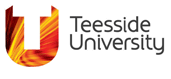 All course/prospectus information is available online from www.tees.ac.uk
Course Advisers visit to Teesside University
Registration Number
252368
Details of qualifications register record
Registration Validity Period
Articulation
Graduates may be eligible to join a local or international Masters programme.
Enquiry
Admissions and Registration Office
Address : 213 Nam Cheong Street, Sham Shui Po, Kowloon
Tel : (852) 27822433
Fax : (852) 27820497
E-mail : enquiry@hkit.edu.hk