General Information
Feature
Marketing has changed substantially in recent years and many organisations are realising its importance and the impact it has on their success and strategic direction. Marketing is no longer a luxury that organisations can do without. With this in mind, and as a result of employer and student feedback, we have created a programme which is exciting, topical and relevant to anyone who wants to pursue a career in marketing.
The course provides you with knowledge of key marketing concepts and the latest marketing trends through interesting and innovative modules. We recognise that it is not just the academic qualifications that are important which is why we work closely with local, national and international businesses, potentially your future employers, to allow you to gain experience and skills outside of the classroom. Through work experience you gain the practical, professional and transferable skills required to increase your employability when you graduate - extremely important in the increasingly demanding graduate marketplace.
About Teesside University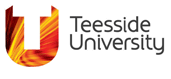 All course/prospectus information is available online from www.tees.ac.uk
Registration Number
252677
Details of qualifications register record
Registration Validity Period
Articulation
Graduates may be eligible to join a local or international Masters programme.
Enquiry
Admissions and Registration Office
Address : 213 Nam Cheong Street, Sham Shui Po, Kowloon
Tel : (852) 27822433
Fax : (852) 27820497
E-mail : enquiry@hkit.edu.hk