General Information
Feature
Accounting and finance – or managing money – are without doubt key business functions. This exciting, fast- moving discipline uses the latest technology and attracts the brightest and best students. If you have an analytical mind, and a methodical and measured approach to work, a career in accounting and finance is for you. You develop practical skills highly valued by employers - such as analytical thinking, problem solving, teamworking and communication. Focusing strongly on real-world business, the course helps you understand the broader context in which accounting is practiced.
About Teesside University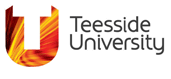 All course/prospectus information is available online from www.tees.ac.uk
Registration Number
252187
Details of qualifications register record
Registration Validity Period
Articulation
Graduates may be eligible to join a local or international Masters programme.
Enquiry
Admissions and Registration Office
Address : 213 Nam Cheong Street, Sham Shui Po, Kowloon
Tel : (852) 27822433
Fax : (852) 27820497
E-mail : enquiry@hkit.edu.hk